He is the world's best-paid athlete and Floyd Mayweather certainly knows how to spend his hard-earned wealth.
The pound-for-pound boxing king, who earned £66.1million according to Forbes magazine last year, posted a tantalising picture of what you can buy when money is no object.
Mayweather posted a snap online of himself in front of a fleet of luxury cars, as well as his own private jet, and wrote: 'Welcome to my toy world! Who wants to come out and play?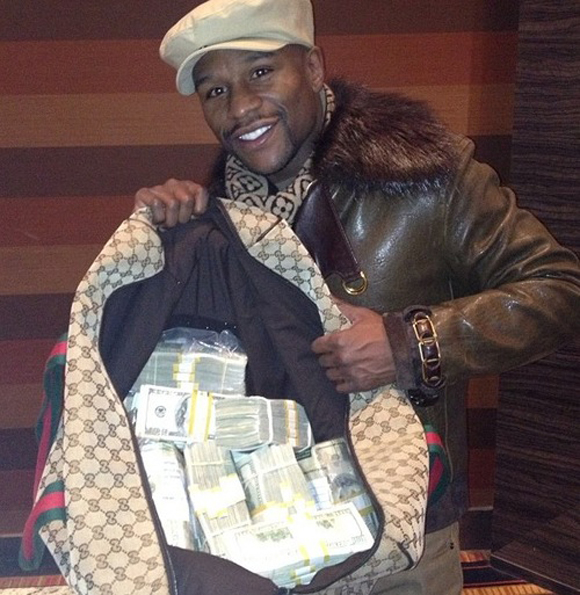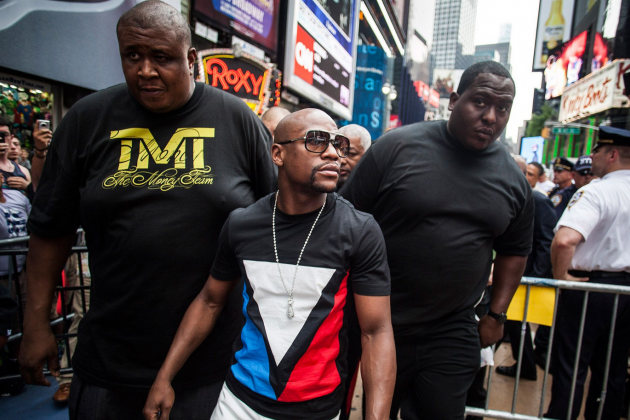 In his recent fight he made over 250 Million dollars which made him to become so popular in the world and leaves people to Gossip about Him.
When asked about whether there will be a remarch between him and the phillipino superstar Manny Pacquiao A.K.A PACMAN.He rulled out the possibility of a remarch saying Pacquiao is a "soer losser and a coward"
Comments
comments